This is a free and open source software released under the GNU General Public License v3 – read more about this license here.
We need your support.
We strongly believe that emancipation, free sharing and helping each other will make the world a better place for everyone.
We work in a non-mercantile way, there's no ads, you're not the product, we don't track you.
We rely on your voluntary donations. It's not mandatory, but it's much needed. Please, donate what you can afford, what you think is the right amount.
Downloads
Old versions
If for some reason you'd like to download an older version of Duik:
Pre-Bassel versions (1 to 15) are archived there: rxlab.io/archives
Starting with Bassel.2 (16.2.16), all versions are available on Github.
Training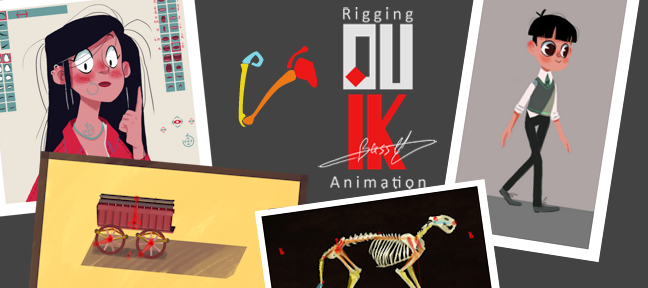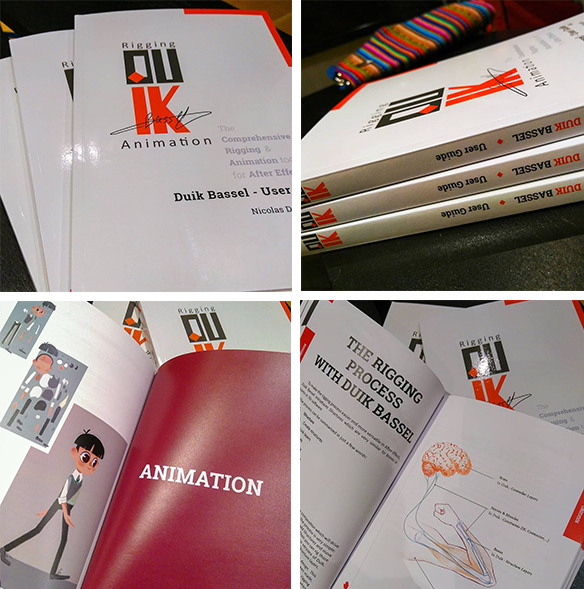 Make yourself a great gift buying the latest guide of Duik.
Duik Bassel won't have any secrets for you anymore, and this would be a great support to the future development of Duik!
Shop
Buy some Duik related products in our shop: make yourself and your friends a great gift while supporting free software development! Browse the store for more products.
Other
Newsletter
Subscribe to our newsletter to stay updated about what we do, to be notified about new tools, new features, and updates.
We hate spam too, and we prefer to do our job than writing and sending newsletters, so you can be assured we won't be annoying. Just make sure the confirmation e-mail you'll get don't end up in your spam folder by adding news@rxlab.info to your contacts.