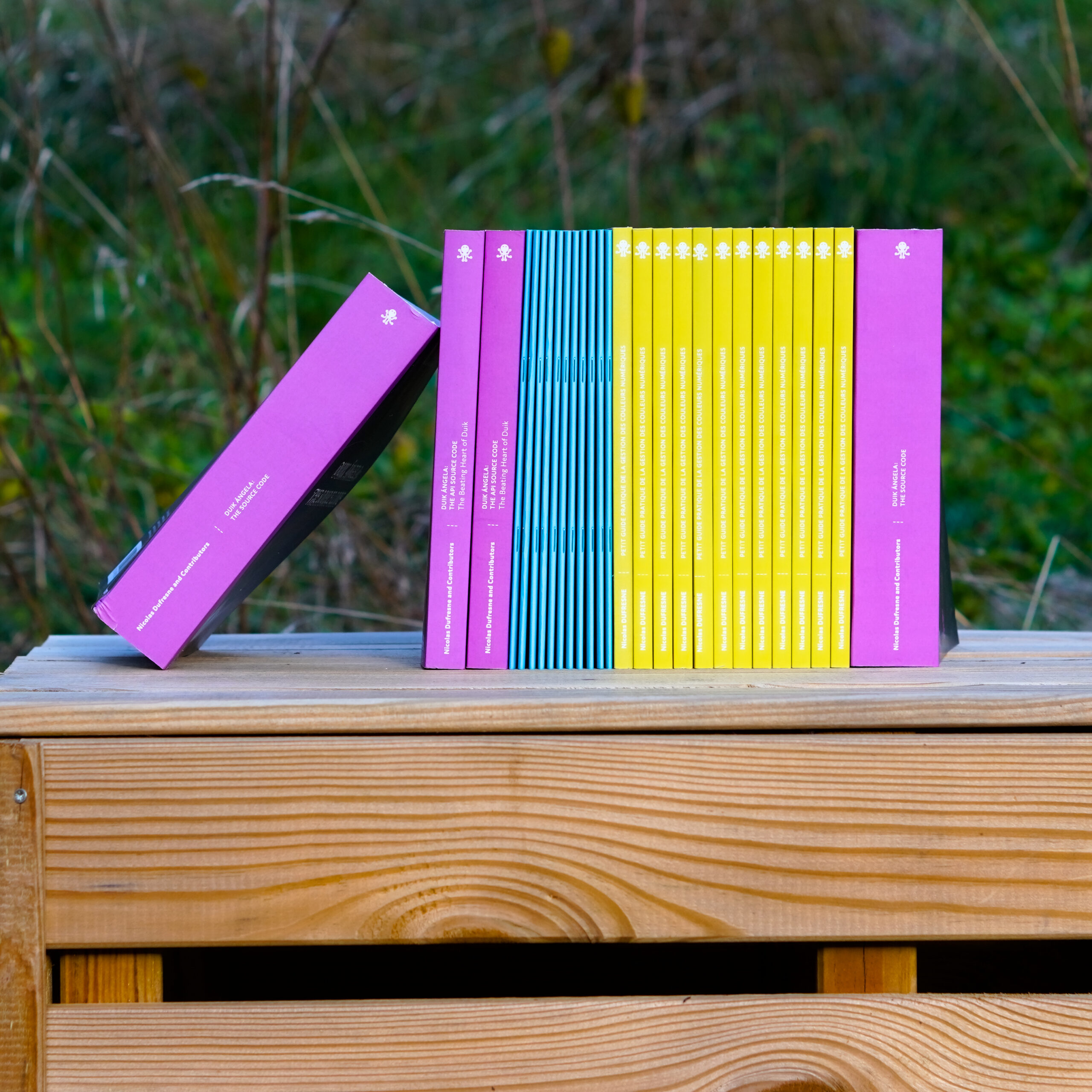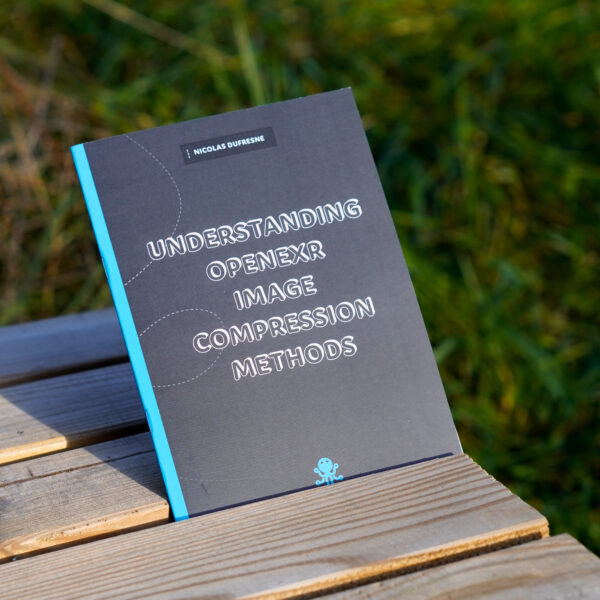 6.00

€
(
5.69

€
ex. tax )
When using the OpenEXR format, it may be hard to determine what are the best data compression and settings to use, and the question is raised very often. This document is an attempt to answer it, depending on what is your need with the file and what type of image you're storing.
26 pages, Black & White, A5 / (21 x 14.8 cm)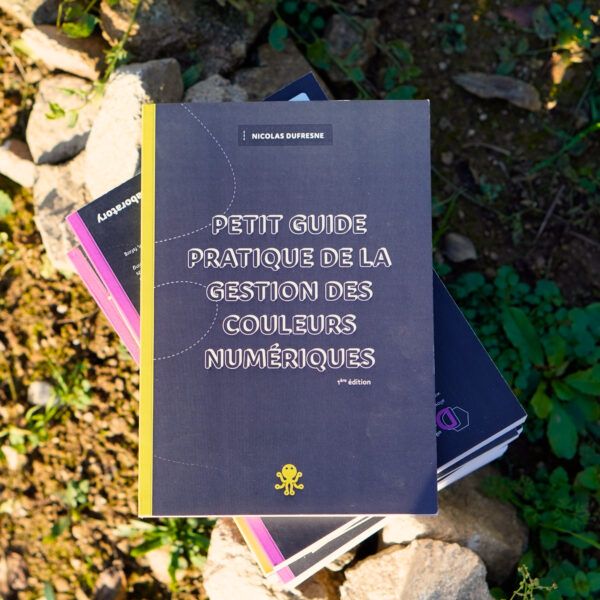 25.00

€
(
23.70

€
ex. tax )
Comprenez les couleurs et leur gestion dans la production d'images numériques, avec ce petit guide pratique. Au format A5, il trouvera facilement sa place entre le clavier et la souris !
151 pages, Full Color, A5 / (21 x 14.8 cm)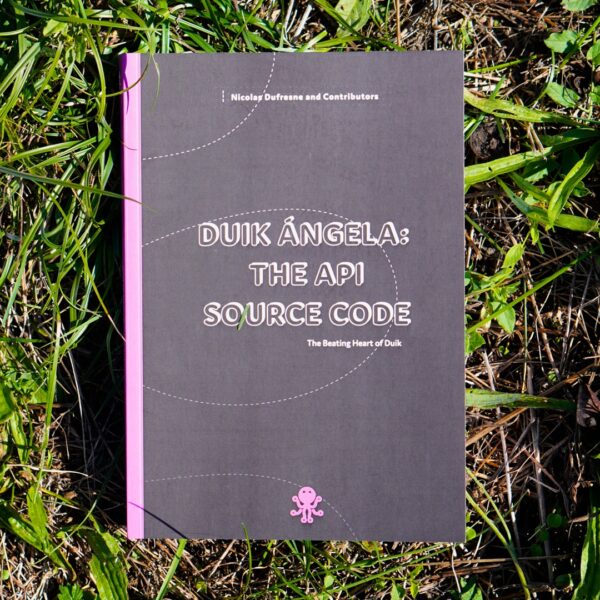 14.00

€
(
11.67

€
ex. tax )
This book contains the source code of the Duik API. It's a manifesto for open source software. It's a way to physically show how open source software is different from other software, to show and explain how important it is, how even this small free software may weigh to change the world. This is briefly…
323 pages, Black & White, A5 / (21 x 14.8 cm)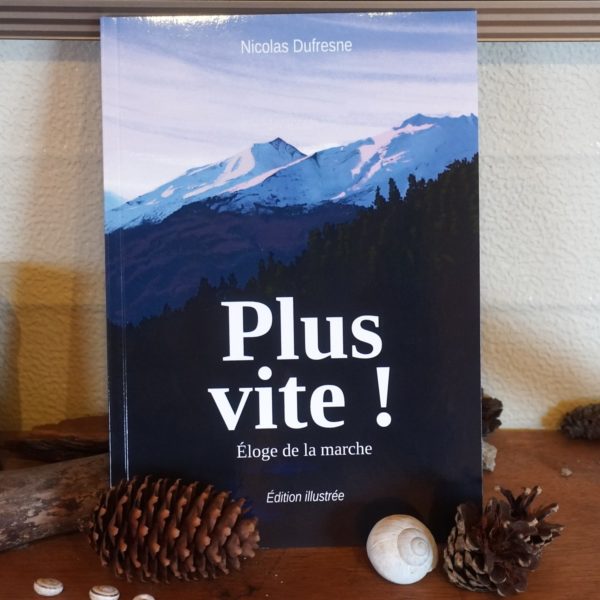 8.00

€
(
7.58

€
ex. tax )
Alors que le marcheur descend dans la vallée, par ce sentier dont il connait la moindre pierre, le moindre sapin, il découvre qu'un chantier coupe son chemin. Après l'autoroute, le tunnel routier, le tunnel ferroviaire, voici venu le tunnel à grande vitesse.
40 pages, Full color, A5 / (21 x 14.8 cm)
Talks
Each time we organize lectures, or give any form of educational speech anywhere, we try to record everything. A lot of talks are available here on video!
We're also always willing to come everywhere in the world to give lectures, workshops, master classes in schools, in studios, or during events. For example, Duduf, lead developer at RxLab. and artistic director at Rainbox Prod. has already been in France, Switzerland, Belgium, Colombia, Canada, Taiwan, Mexico, Israel… to hold master classes and workshops.
Do not hesitate to contact us if you'd like to organize one of these in your school/studio/event…
Schools and teaching
We're always trying to provide a comprehensive documentation for our tools, and other documents, along with nice tutorials or quick tips. But when it's possible, the best way to share techniques and experience is by just meeting each other. Teaching, meet-ups, talks, are of great importance for us, and we're always happy to come and meet you everywhere in the world, to share techniques and experiences.
We're already teaching regularly in several schools in Europe, both in French or English, and have workshops or master classes in a lot of them.
Contact us if you're interested…
---
Learn more about us.
If you need any help or have any question about this store, contact us.
You can check our Refund and Returns Policy.
If you're worried about your personal data, you can read our privacy policy.
Our consumer mediator is CM2C.