DuTranslator is a simple application to help people translate any program. You don't need to be a developper to use it.
It is the framework used to easily translate Duik into more than 6 languages (French, English, German, Spanish, Chinese and Esperanto). It is made of a framework for the developers to include translations in their tools, and a nice and easy-to-use application to let users create their own translations.
The translation files generated/edited with DuTranslator are stored in an open JSON format (which can also be easily edited with any text editor).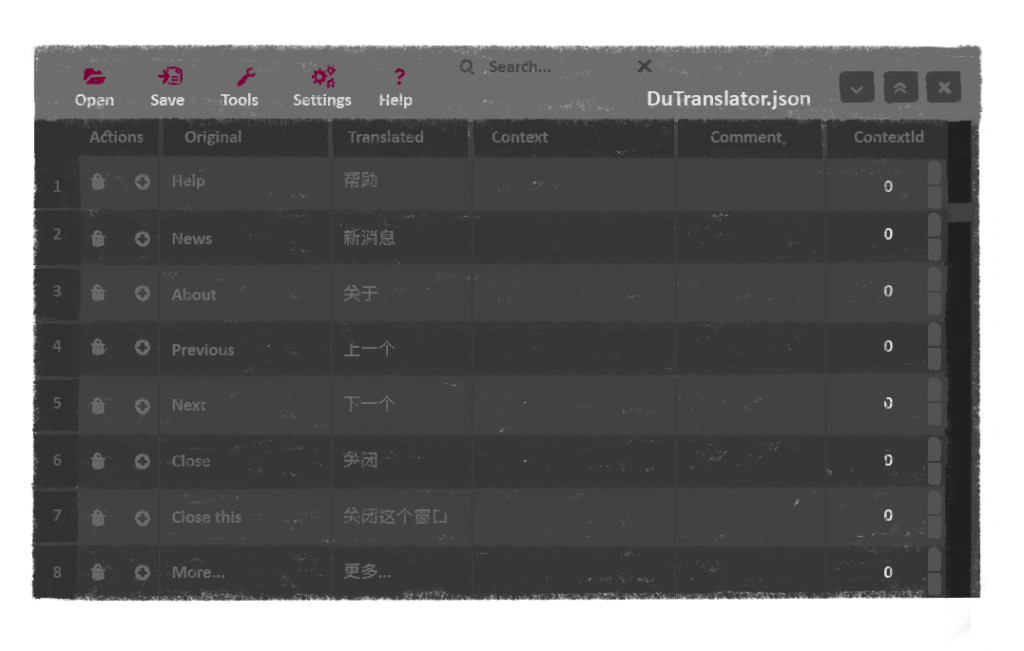 Newsletter
Subscribe to our newsletter to stay updated about what we do, to be notified about new tools, new features, and updates.
We hate spam too, and we prefer to do our job than writing and sending newsletters, so you can be assured we won't be annoying. Just make sure the confirmation e-mail you'll get don't end up in your spam folder by adding news@rxlab.info to your contacts.