DuGR enables you to group layers in After Effects, and isolate the display of these groups. It is an essential tool to simplify the management of compositions with lots of layers, without any need to precompose!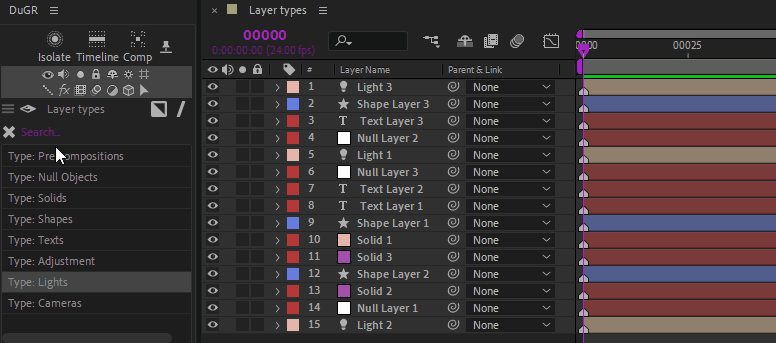 Custom groups, by property, by type, by hierarchy…
You can also select and manipulate layers by type and attributes, for example to isolate all shape layers, find all layers with audio, find all layers without children or without parent, etc.
Lots of settings
DuGR has a lot of settings to let you customize the way layers are isolated. It also comes with a lot of different languages and the list (Ch'ti, English, Español, Esperanto, Français…) is constantly evolving, so that you may work with tools in the language you understand best. As many other tools we're developping, Esperanto is proposed as a default international language instead of English.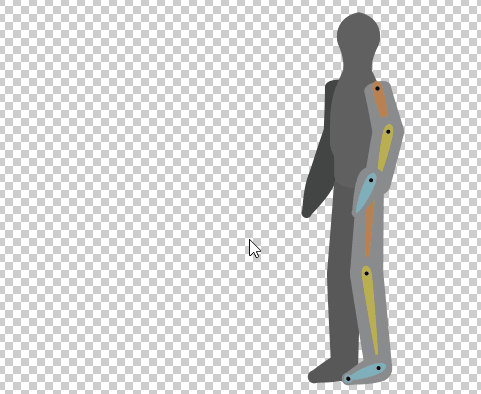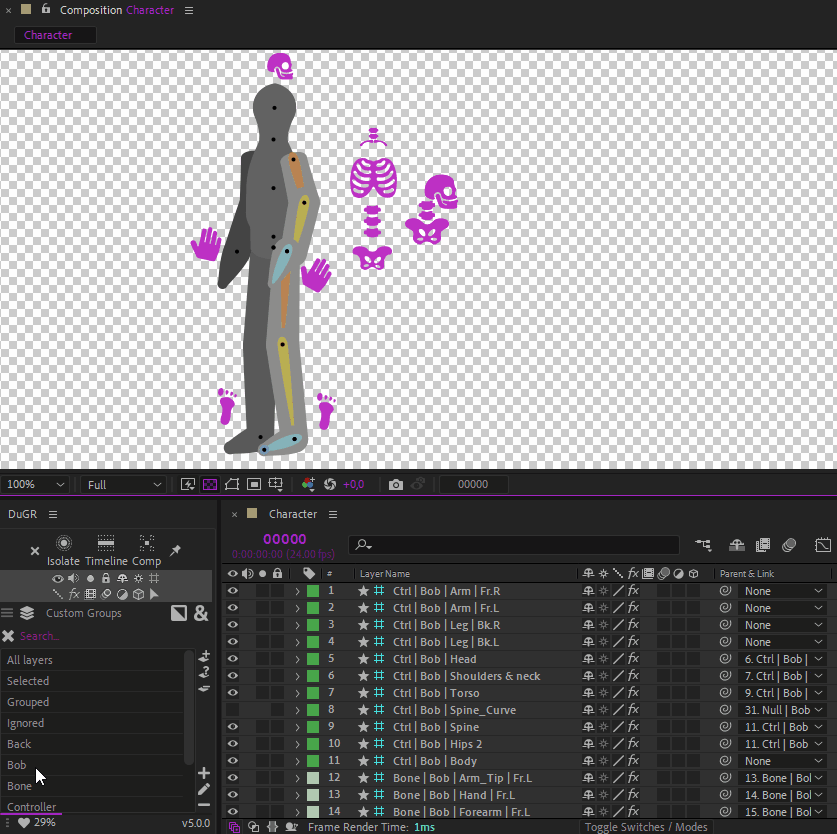 Thanks for your rating.
Now, you can help us improve our tools and services!
Please, give us some feedback. Tell us what could be improved, or just show some encouragement 😉